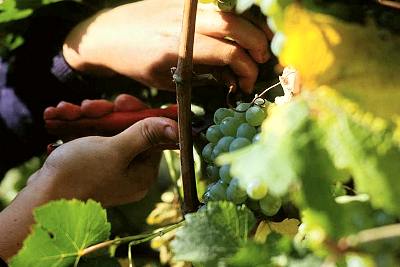 De Wijnstokken
9 ha Chardonnay (taille Guyot)
2.4 ha Chenin Blanc (taille Cordon de Royat)
7 ha Mauzac (taille Gobelet)
2 ha Sauvignon Blanc
Alle druiven voor onze AOC wijnen worden met de hand geplukt (opbrengst beperkt tot 35 - 45 hl/ha). De meeste wijnstokken werden vernieuwd tussen 1972-1987. Er is één meter tussen iedere wijnstok en 2.25 meter tussen iedere rij (4,444 wijnstokken per ha). Productie : ongeveer 100,000 flessen per jaar. De Nederlandse vertaling van deze pagina is nog in voorbereiding.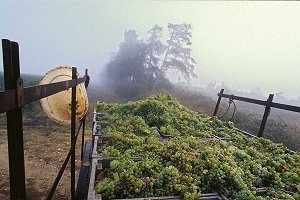 The most noble and most celebrated of all white wine varieties, adds a complex bouquet. It is a highly praised, most versatile grape, high in extract and with good acid levels. Differing local soil conditions and the individual wine maker's talent combine to produce a dazzlingly diverse spectrum of chardonnay wines with varying characteristics the world over. The top chardonnay fields at Château Rives-Blanques are arguably amongst the best in the Limoux area, thanks to the altitude and our unique terroir, and are also the oldest in the Languedoc. As INAO President René Renou said, "the Limoux terroir gives chardonnay a unique, special character you can find no where else." We make two award-winning chardonnays: one vinified in stainless steel tanks, and the other in oak barrels.



Brings fruit and vigour to our wines. Capable of producing a large variety of wines, from dry to liquoreux through to sparkling wines, Chenin has the capacity to express terroir seldom seen in other varietals. It is sometimes called the Cinderella of grapes, because the differences in quality - resulting from different climates, yields and soil types - are so marked. Chenin Blanc is sublime when these factors are mastered, as in the Loire, where it is most at home. It is capable of producing wines of great finesse with probably the greatest ageing potential of all white wines. In a region not known for the quality of its chenin blanc, Château Rives-Blanques' special terroir places it uniquely for the extremely successful cultivation of this grape variety, showing the beautiful expressions that it is capable of. We produce two different award-winning Chenin blanc wines: one is a dry wine vinified in oak (Dédicace), and the other is sweet dessert wine (Vendange d'Automne) made from botrytised grapes.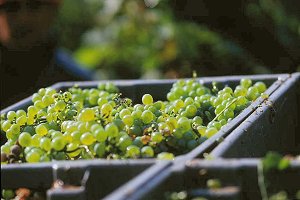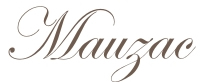 Mauzac is a grape of the Renaissance, referred to in Antiquamareto's Livre de Raison of 1525, but although once widespread, it is grown today only in two appellations: Limoux and Gaillac. Mauzac is reputedly responsible for a subtle fragrance of apple in the wine... "an appley freshness and bite that follows up the faint grassy cidery aroma". Its firm acidity and fairly neutral taste makes it an excellent base for sparkling wines, but it is extremely difficult to vinify successfully as a non-sparkling wine for exactly the same reasons. A fine white down on the underside of its leaves gives it the name used locally - "blanquette". Blanquette is also the name of Limoux's most famous sparkling wine, which is made from this grape. We produce two award-winning mauzac wines: one is Blanquette de Limoux, the world's oldest and original sparkling wine, and the other is a highly praised still wine, made from old, uncloned vines and vinified in oak (Cuvée Occitania), which is the only example of its kind, certainly in the appellation and perhaps even in the world.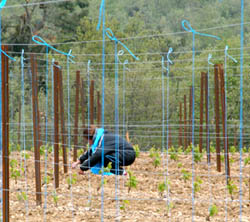 Sauvignon Blanc is widely cultivated in France, California and more recently in New Zealand, which has become synonymous with this grape variety. Sauvignon blanc wines have noticeable acidity and grassy, herbaceous aromas and flavours. In France, the best come from the Loire valley (Sancerre and Pouilly-Fumé) where they express themselves in crisp and tart wines with flinty characteristics; and in the fine elegant white wines from Bordeaux (Graves) where they are blended with Sémillon, and aged in oak barrels . Two hectares of Sauvignon Blanc were planted at Chateau Rives-Blanques in 2006, which because of the rules of the national AOC system, can be made only into Vin de Pays wines. After careful tending during their infancy, the first of the wines from these vines were vinified in oak barrels and brought on to the market in 2009.



Klik op iedere fles voor meer informatie

Meer informatie over onze etiketten hier